Regular price
₹ 7350.00
Sale price
₹ 6250.00
Unit price
per
Sale
Sold out
hustle (30 ml): Containing everything from Niacinamide to Vitamin C, Panthenol to Peptides, and antioxidants to Ferment extracts, Hustle is a true multitasker that treats all skin concerns ranging from uneven tone, hyperpigmentation, dullness, dehydration, acne, fine lines and wrinkles. Simplify your routine and treat all your skin concerns in just 1 step with Hustle! 
in my defence (50 ml): Formulated with 1% ceramides (20x higher than industry standards), in my defence is a barrier building ceramide moisturiser that repairs and fortifies your skin barrier from within. A health barrier is key for your skin tolerating active ingredients and getting the best results from them. So, keep your barrier at its healthiest best with a few pumps of IMD every day! 
dora the pouch: The perfect addition to your d'youey routine! Dora is a tiny but mighty pouch that can fit your entire world. It's compact enough to carry on-the-go but super roomy to fit in all your travel essentials. Made from a baby blue super-soft corduroy fabric with pink satin lining, Dora is not only functional but makes for the perfect photo op!
International orders may be subject to an additional customs duty depending on the the laws of the destination country. 
Share
View full details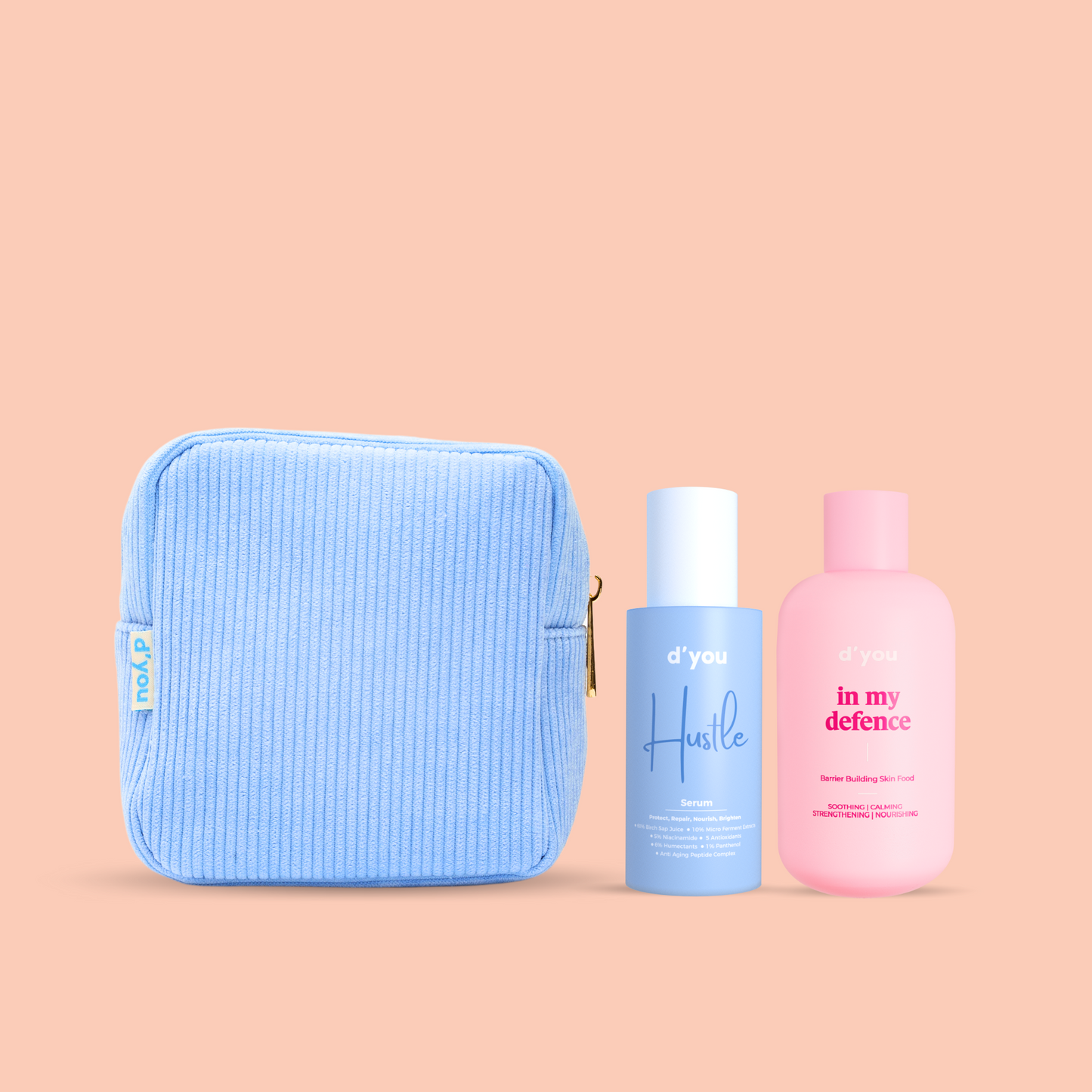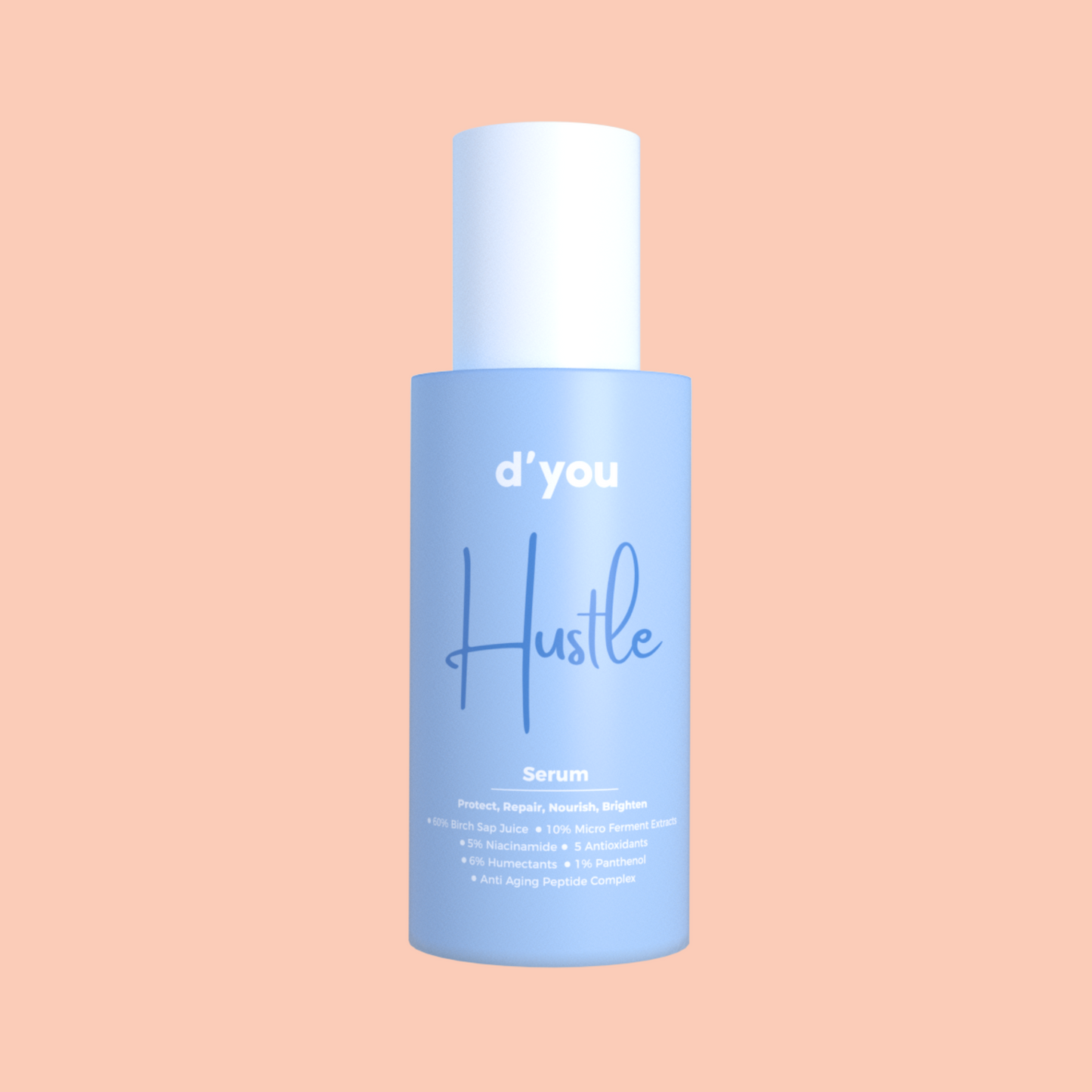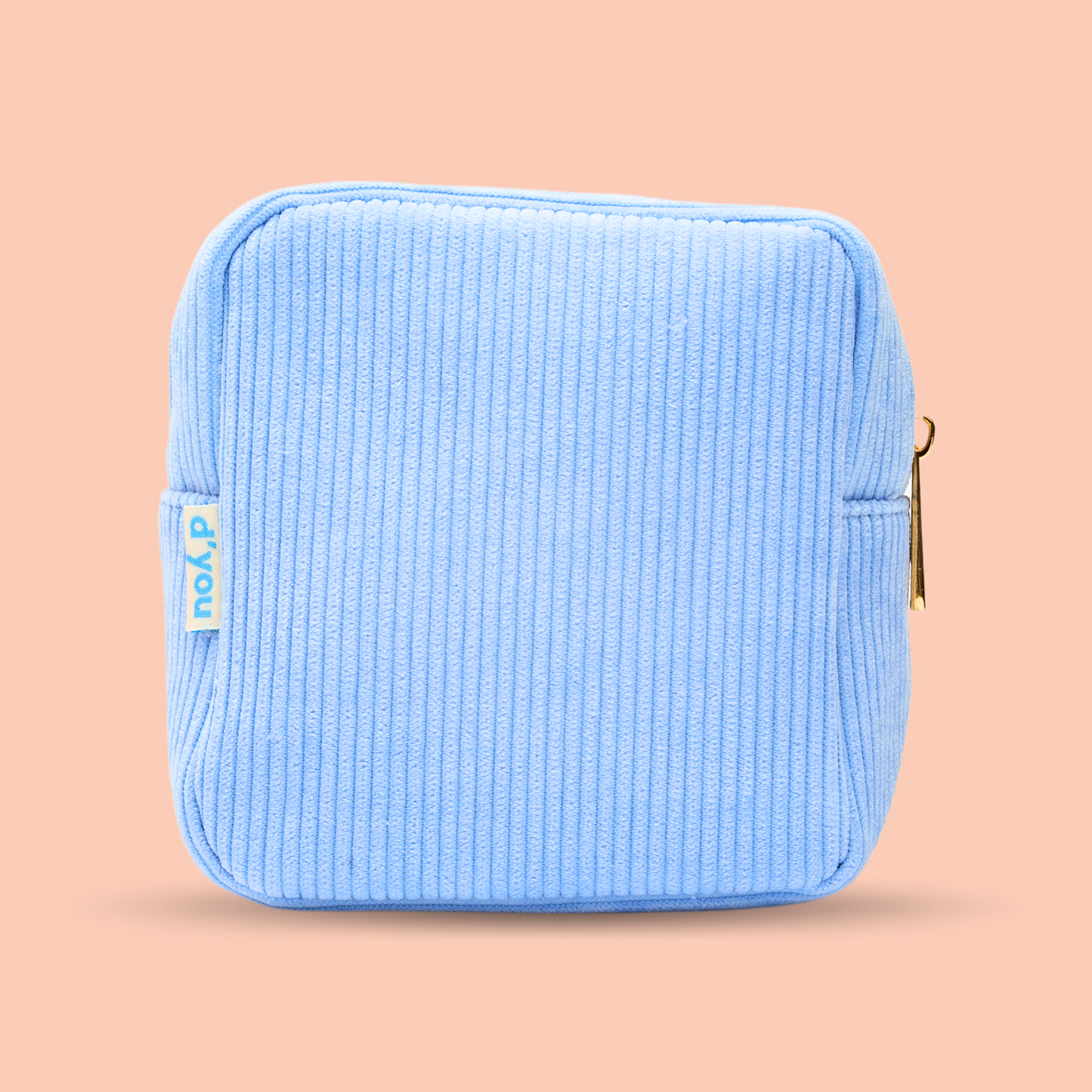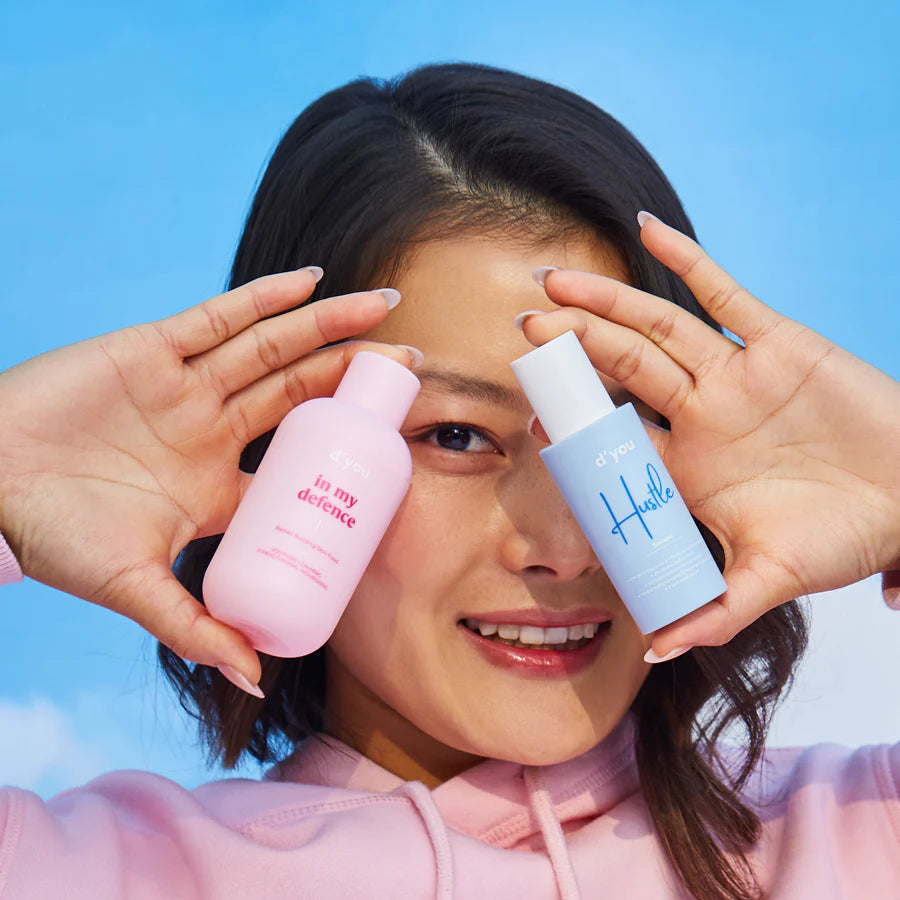 Hustle treats your skin concerns with 11 potent active ingredients and IMD repairs and fortifies your barrier to keep it at its healthiest best. Get that d'youey glow in just 2 simple steps!
PM
Routine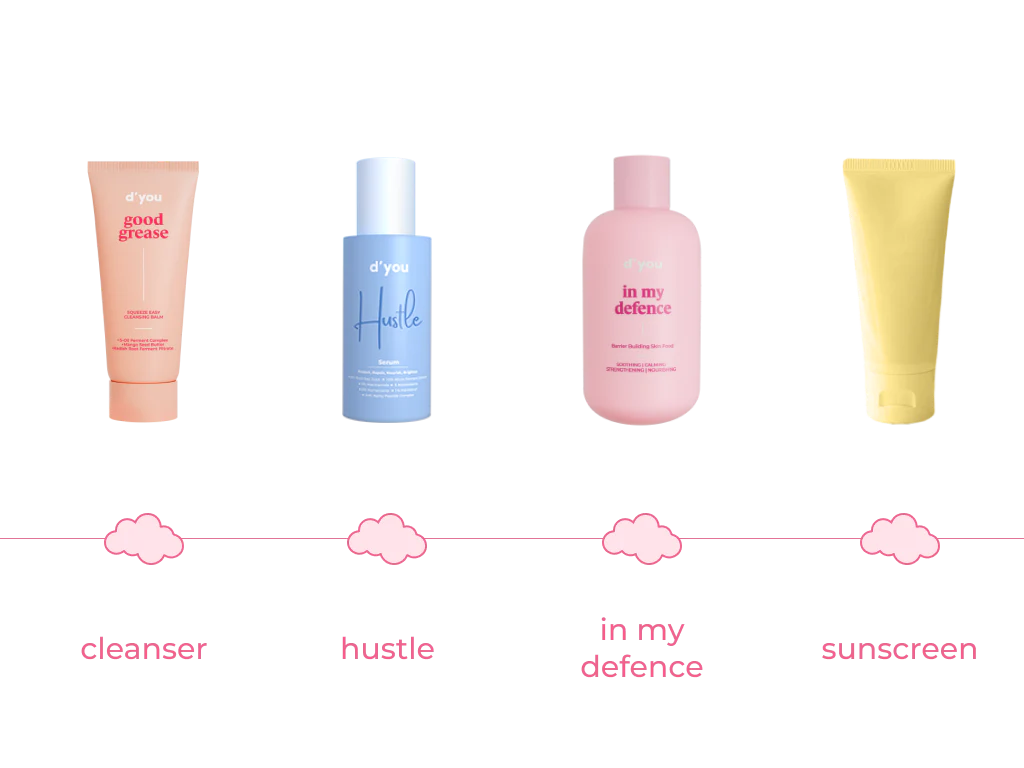 Hustle and IMD have been formulated to be extremely gentle and soothing on the skin. However, they are chock-full of active ingredients and it is best to introduce them into your routine very very slowly.
We recommend that you introduce only one product into your routine at a time by patch testing on the jawline/ neck first. If your skin takes well to the product for a few days, then you can introduce the second product into your routine after patch testing on the jawline/ neck. We highly recommend that you introduce new products into your PM routine first and include them into your AM routine after 4-5 days if all goes well.